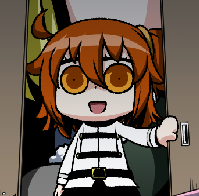 Joined: Wed Feb 08, 2017 6:51 am
Posts: 647
Location: Smug Island, with all Smug Anime characters
Gender: Anime Girl
MGN Username: moGi
Skype: Skype ID
Currently Playing: MGR:R, GE3, etc MHXX
Waifu: Lancer Arthuria P.


The Auto-Updater is good and all...
...but then I realized, everytime it gets an error, then I download again, it continues, which is good.
Not until I realize it's already downloading multiple installer since the whole week I tried to download it (blame s*** internet), it takes up too much storage, and I don't know where to find these installers to delete them, anyways I just want to say that the auto-updater should just continue downloading that one installer instead of downloading another one, if it's possible.

Oh and might as well ask, where can I find those installers so I can delet them?
_________________
black keys will be removed in the future anyways
*sniff*


Joined: Mon Jul 20, 2015 7:46 am
Posts: 321
Location: o.O
Gender: Male
MGN Username: NASAPeepo
Currently Playing: It's my personal life.


Re: The Auto-Updater is good and all...
If you are having problems with auto-updater, just download the latest version from the official site.
_________________
Mah mains: