SSF2 v1.2 Launch + New Website!
SSF2 Beta v1.2 has just launched today, along with a new dedicated website!
https://www.supersmashflash.com/play/ssf2/
This website will be the new permanent home for all things Super Smash Flash. While SSF2 will still be available on MG to play and download for some time to come, the goal is to gradually transition SSF2 content over the new site so fans can get the devs' undivided attention. Over time MG will become more of a hub as we begin to expand, but you'll still be able to find SSF2 here for the foreseeable future.
Anyway, now for brief highlights from v.1.2:
Simon, Krystal, Rayman, Ryu, Lucario, and Waluigi added as playable characters
Kirby, Ness, and Sora have been fully resprited
Re-introduced the Smash Ball
Over 150 true palette swap costumes added
Revamped Menu UI
Blood Sword, Poison Bomb, Screw Attack, and Trophy Stand items added
Projectile priority/clank issues have been addressed
Miscellaneous bug fixes and balancing
Lots more! (Click here for the full changelog)
Please note as we mentioned in our last post there will still be a small handful of final smashes missing from this patch. But in case you missed the news, starting in March you'll be getting updates every 2 months with our new Rotation Release Cycle! So fear not, with regular updates we'll be able to address those concerns in no time (with a few surprises along the way!)
Introducing MG Insiders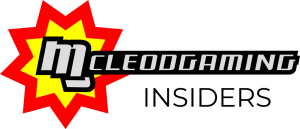 Click to expand thumbnail
Also with this release comes the debut of McLeodGaming Insiders (or "MG Insiders" for short), our new mailing list dedicated to all things MG! From this free email subscription you'll be able to read special MG announcements right in your inbox, in addition to getting exclusive inside information about things before the general public.
To kick off the commencement of MG Insiders, we're running a special promotion where subscribers will receive access to SSF2 patches a day before the general public for a limited time! If you're interested, go ahead and follow the link below to sign-up!
https://mgn.mcleodgaming.com/insiders
Also, a bonus video. Here's every Final Smash in the new update!