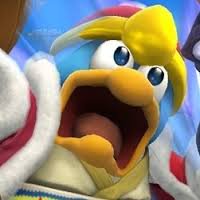 Joined:
Mon Oct 23, 2017 7:42 pm
Posts:
247
Location:
r/me_irl
Country:

Gender:
Male
MGN Username:
30XX
Currently Playing:
SSF2, SSB4, Pokemon USUM, and way too many others.
Waifu:
No.


The Turbo Mode Glitch
Me making a post within a week of my last one?!?!?!? WHAT IS THIS SORCERY

Though, on a more serious note there's a glitch that occurs in Turbo Mode (That I haven't seen anyone mention in a youtube video) that is pretty strange. This happens with lots of moves, so I won't list them all.
So, the glitch stops some inputs from working. This means that they just don't work. The ways to fix this are to either hit your opponent or die.
The way that this is done is that, sometimes by canceling a move with another, that move will just stop working. The only consistent setup for it that I know of are Fox and Falco's Side-B. Hit your opponent with the start of the move and cancel it with Shine. They will go flying across the stage and stop at the ledge before falling off. The grounded version will then cease to work. The keyword there is grounded. It will still work in the air, despite this setup. If done in the air, the aerial version of the move will not work, but the grounded one will.

So, that's it with that. Not really that relevant considering that Turbo Mode is not legalized in tourneys. This was reported to the devs. I am not sure if this worked in previous versions, since I have very recently found out about the game. (Just check my joined date.) Anyway,
so, correct me if I'm wrong, since I always am. Also, I just sat at my computer for about 5 mins just debating whether or not I should click submit or check for stupid errors.
_________________
Main:

Secondaries