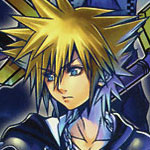 Joined: Sun Mar 04, 2012 8:49 am
Posts: 1126
Location: GMT+8. Have fun figuring out the rest.
Gender: Male
Skype: Ask and ye shall receive.
Currently Playing: FE6-8, Radiant Historia, TWEWY


Fenris, the master swordsman.
Because swords are overused in adventure stories.

Name: Fenris
Personality: Kind-hearted but an introvert.
Primary Motivator-Understanding and Justice. Explained later in history.
Gender-Male
Emotional Disposition-Contemptuous.
Moodiness-Even-tempered.
Outlook-Highly pessimistic.
Impulsiveness-Controlled.
Affinity-Cold.
Disclosure-Secretive
Misc.
Hobby-Research.
Topics of conversation-Philosophy.
Profession-Part-time mercenary.

Character history:
Fenris was born to one of the leading members of the clan of Amicitia, though his father was a half-elf, and was very rich when he was growing up. His father, a famous warrior and swordsman, wanted him to enlist in the army, as this would be following in his own footsteps. Fenris reluctantly joined the army. In the army itself, he did not agree with most of the decisions the army made, particularly those that involved the killing of innocents who got in the way of specific missions. Many letters were sent from him to his parents about this matter, with Fenris not knowing that the letters never reached home.

Eventually, after coming home for a break from the army, Fenris got into an ugly spat with his parents about their morals and his, and left the home subsequently. After a few weeks, he tried to go back, hoping for forgiveness, but he was turned away from his parents' home. He left, and now is trying to make a living as a mercenary, killing only those who are evil in his eyes, while breaking a few rules to get to kill. He is currently on his way to Sol, to kill the Nelcronis representative on the Council of Sol, after rumours that he was corrupt, and actually wanted Nelcronis to gain more power. Fenris is going to Sol not for money, but for justice.


That's all for now! Might expand later, as I think of more stuff.
_________________
"With many sighs, they got up, and I followed, for what better way to spend the last week of your life than by watching humanity go about its usual failures?"
Sig courtesy of Arthur: eternally grateful.