@Max:
FIST SHAKING POWERS ACTIVATE!!!
*shakes fist angrily* Grrr...
Coobit wrote:

Yeah but you added that nose onto your avi before making this game

So you're cheating
Its only logical that one who steals nose would wear one. Or else he wouldn't need to steal it. Besides. Nobody said that my nose can't be stolen. You had a nose before the game, so yours can be stolen too. Speaking of which...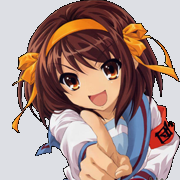 superdl1 wrote:

Nah, there isn't enough space to put a nose on Kirby.

Quest, please.
A quest you ask?
Find me a picture of the world ending via kangaroo apocalypse.
Here are some rules I may as well mention now that everybody knows that my nose may be stolen:
1. Anybody can steal anybody's nose. Even mine. Of course only the person who stole it can give it back.
2.Like myself, the person with the stolen nose must only give it back if the nose less victim completes a quest or answers the three questions.
There are limitations though:
The quests may not entail making the nose less victim do anything against the forum rules, so no spamming, posting obscene pictures etc. And if it is something like 'you must end every sentence in rhyme for X number of days' X may only go as far as one day. (Cos more than that for a nose isn't worth it UNLESS the nose less victim is willing.)
Be reasonable.
Pictures may come from ANYWHERE, you can even make them yourself.
3. If ya post with a nose, it can get stolen.
4. If you take the nose, you gotta remove that nose from the avatar and the guy who's nose you stole HAS to wear it until he gets his old nose back.
5. You can take his eye, ear or mouth instead, but one guy cant be stolen from again until he gets his part back.
6. I am equal to everybody else in this game. However I am allowed to say if somebody is giving somebody an unreasonable quest. (Don't worry, as long as you keep to the rules I shouldn't object to my own quests either.)
And that
should
be it.
Oh, that and:
Everybody who didn't have a nose in the first place can only get it from me.
EDIT:
Oh, and if anybody is willing to try and sort through the frames and remove that nose from Max's avi, please don't hesitate to do so.