Joined: Tue Sep 16, 2008 9:41 pm
Posts: 54
Location: Kingston, Jamaica


Calling All Jamaicans!!!
My Dear fellow Jamaicans! Now is the time! As you know, Our Independence Day has been heralded by the Rio Olympics, which has its opening ceremony on the Eve of our Independence.

At this moment we have a rare and unchallenged opportunity to pray (you don't need to be a Christian to pray) for our nation through our Mighty Anthem. Tonight/tomorrow, at 12:00 A.M. (EST) Join with us and Jamaicans all over the world in the singing/praying of our National Anthem, committing our nation to Almighty God, 'Eternal Father, bless our land. Guard us with Thy mighty hand". Breaking the chains of slavery and colonialism, and freeing our nation from the bondage to violence. "Keep us free from evil powers".

Believe with us that the Eternal Father who we call on in Our Anthem can and will deliver our nation from the evil powers leveled against it. Watch with us as our athletes break more records and do 'the impossible' in performance at the in each event. Act with us tonight, and see the words of the Anthem come alive in our families, our communities, and our Nation.

A short message from Yvonne Coke, author of 'Perspectives from the Jamaican MAP', and founder of Hands Across Jamaica.

"In these perilous times we have a MAP in our Motto, Anthem, Pledge, which brings us into the presence and blessings of Eternal Father. The protection and guardianship of his Mighty Hand, which frees us from evil powers. He Himself is the provision of light or illumination through countless (dark) hours. We have the privilege of His great defense and His true wisdom from above. That makes us the recipient of justice and truth forever. Thus He has prepared Jamaica to preserve His mighty power unto the whole human race. Thus we can say, our identity is of Eternal Father, in-formed by His will, from generation to generation. Directed by His purpose, instructed by His Spirit, located in this land, in the center of the Caribbean, the center of the western hemisphere, and made central to the whole human race, by our national composition: Out of Many, One People."

God Bless You All!
_________________
Current projects:
Black Knight F.E. (85%) an edit
Ganondorf T.P. (83%) new
Black Shadow F-Zero (80%) new
WarGreymon (78%) new
Nightmare S.C.II (60%) new
pm me if u already made these expansions. I'll stop
Joined:
Sun Jun 14, 2015 8:43 pm
Posts:
761
Location:
Miami, FL
Country:

Gender:
Male

Since Im 1/4 jamaican do i have to do this?
Joined:
Fri Jun 17, 2011 4:12 am
Posts:
2932
Location:
The Schwarzwelt
Country:

Gender:
Male
MGN Username:
;Danny;
Skype:
N/A
Currently Playing:
Poker
Waifu:
Gwyndolin

"Yvonne Coke"

I wish I had a sexy name like that
_________________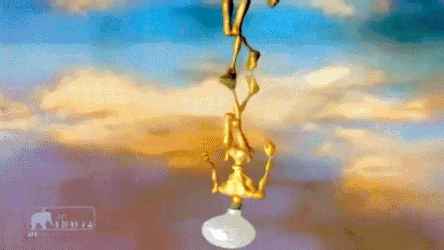 Pochiman wrote:

Frank stretches his dick to the other side and asks his son to grab it. Then he ties his balls into a rock, and after that he cuts off his dick with his knife. Then he crosses by his dick.