Story
Radios, TVs, and pokegear, all chime to the T.V. news station. At the same time they fall in sync and begin broadcasting. A woman begins to speak, "Major urgent news to day in the pokemon world folks." This being able to be heard in every town, city, forest and route. "Today a new "Champions of Champions," pokemon tournament, has been made offical. Ocording to the new regulations, "All pokemon trainers, as of now, have no badges! Trainers may keep four of their pokemon from their past to embark on this adventure with them. So no confusion will be made about what pokemon you choose, trainers will have to report to a pokemon center to have the pokemon's ID number updated. Trainers may catch more pokemon in the future, but for now you are nearly back at your roots. Two on two battle may be issued to gym leaders. Gym leader may pick a partner if they wish, same for trainers. If neither trainer has the gym of the leader they are battling, they both may be rewarded it." It also states that to qualify for the "Champions of Champions" pokemon tournament, you must win all 40 badges, defeat all of the 5 Pokemon League Masters Groups, and win all secondary badges. This means all trainers will surely be traveling through out the pokemon world this includes Kanto, Johto, Sevii Islands, Hoenn, Battle Frontier, Sinnoh, Orange Islands, Behkenno, Orre, Fiore, Almia and many other places and islands. Thank you, people of the world for giving me your time. Now please resume you daily lives."
The world was stunned at the annoucment, but at the same time estatic. People were rushing every where. People wept, people laughed, and people smiled. Some parents didn't want to see their children or grandchildren set off again, some parents set off also to become the best they can. With only about an hour passed, the first gym battle of the world with new rules as issued. Many were there to watch it and claimed it was extrodinary. The gym leader that was battled was Falker, the flying user. Two trainers thought they would have a easy time in a two on two match at the in Viridian. The new gym leader gave them a beating that was unforgettable.
Details About the World
People on this journey are constanly on the move. Technology has become unlike imagination. Pokegear has become a basic. Pokegear has a hologram projector, radio, T.V., holo phone, a constantly updated pokedex, and a water resistant body structure.Things like hover boards, mega terrain bikes, and cars that run on pokemon "leftovers" have replaced bikes. Poeple still enjoy riding pokemon, as a sport and for fun.
Tournaments, contests, and Home Town Battles or H.T.B. are what people are most active in. Tournaments help show who is the best of them by battling it out. There are many types of tournaments, they range from one-on-one to 3 trainer two-on-one to 4 trainer two-on-two to single trainer two-on-two. Contests prove who has style. Trainers compete by showing of array of move combinations to impress the judges. H.T.Bs is one of the things that people love. Some times that compete in races or all out pokemon battles against each other. Its more like war. H.T.Bs are usally held in a very open area to insure safety. Home Towns like to boast about their champions. A lot of cities rival each other and want to prove that they present the best trainers.
Character Profile
Member: (...And you are?)
Name: (Give character a name.)
Age: (How old are you?)
Gender: (Male of Female?)
Personality: (How do you mainly react to things?)
Starting Pokemon: (Choose 4. These may be any pokemon, exept Legendaries.)
Home Town: (What city are you from?)
Trainers on this adventure
Member: J-corp
Name: Terri Berk
Age: 14
Gender: Male
Personality: Excited and Happy alot.
Starting Pokemon: Empoleon, Vulpix, Teddiursa, and Typhosion
Home Town: Olivine City
Member: NintendoJava
Name: Damion Meteor
Age: 15
Gender: Male
Personality: Damion is a misunderstood man. While most people view him as cruel, he views himself as just ridding the world of those incompetent.
Starting Pokemon: Silver (Umbreon), Zypher (Feraligatr), Hydro (Blaziken), Pyro (Weavile)
Home Town: New Bark Town.
Member: Kyubisora
Name: Konamaru
Age:13
Sex: Male
Persona: Konamaru is a nice person until he gets really ticked.
pokemon:Typhlosion,Salamence, Ampharos,and Glaceon
Hometown: New Bark town
Member: SeaLegend
Name: Jacob McCarty
Age: 15
Gender: Male
Personality: A spirited trainer, he always treats his Pokemon well, and only shows negative emotions after losing a battle. If the battle is big enough, it becomes extreme.
Starting Pokemon: Sandslash, Buizel, Skitty, Spinda
Home Town: Pacifidlog
Member: CM Kevin
Name: Kevin Post.
Age: 15
Gender: Male
Personality: Very caring about his Pokemon, cares for them even more than other people. He will usually ignore a battle to go tend to his Pokemon's needs.
Starting Pokemon: Mudkip, Piplup, Absol, Charmeleon.
Home Town: New Bark Town.
_________________
Adopted by DH and Kiki.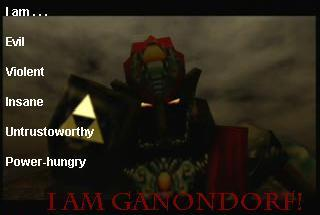 Adopted NT, Sargent Frost, Azrael, HBM, SPB, Kevin, Konami, Edgy, SF, SL, and Yoyo.
May the path of the hero lead to the Triforce.